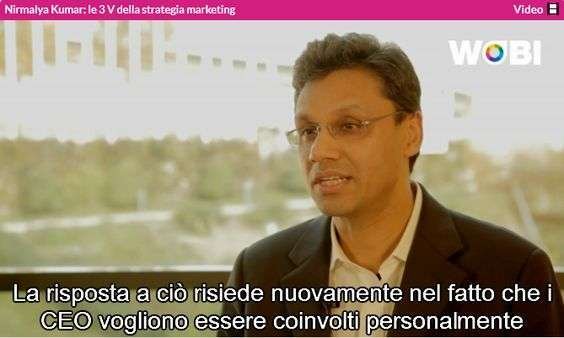 Total Views: 1.791
Daily Views: 1
Le 3 V della strategia marketing
Un ripensamento delle famose 4P di Kotler
Come far sì che le migliori teste del management facciano attenzione al tuo dipartimento marketing? Mostrandogli che il marketing non è solamente fatto da comunicazione e vendite, è consegnare valore ai consumatori. Qui il professore di Marketing Nirmalya Kumar ridefinisce la tua strategia marketing.
Chi è Nirmalya Kumar?
Professore di Marketing alla London Business School, la passione di Kumar per il marketing lo ha portato nei 2011 Thinkers50 list dei top business thinkers del mondo.
Desideroso di farsi carico di idee controverse, ha sfidato il classico modello di marketing a 4P di Kotler come troppo tattico. Per risolvere la crisi del marketing, Kumar discute suul fatto che l'area di riferimento debba essere pi importante per i CEO. Il suo modello a 3 V è strategico, multifunzione, e orientato al profitto. Il suo lavoro si concentra inoltre sulla crescita dell'India come forza economica, anche nella sua ultima pubblicazione India Inside: The Emerging Innovation Challenge to the West (2011).